High-Performance Build & Tuning Shop
Full Throttle Kustomz offers high-performance tuning services and mechanical modifications.  We live, breathe and deliver maximum power and performance on the street, strip and track. Our expertise spans decades working with countless makes, models and set-ups.  We are a performance shop.  Make an appointment with us if  you're looking to put down maximum power on the road or track.
We handle the installation of parts and equipment, as well including full in-house tuning on our 2,000 hp dyno, tuning software, and a variety of performance tuning and building equipment.  We work with nearly all major manufacturer's performance equipment in a wide array of set-ups.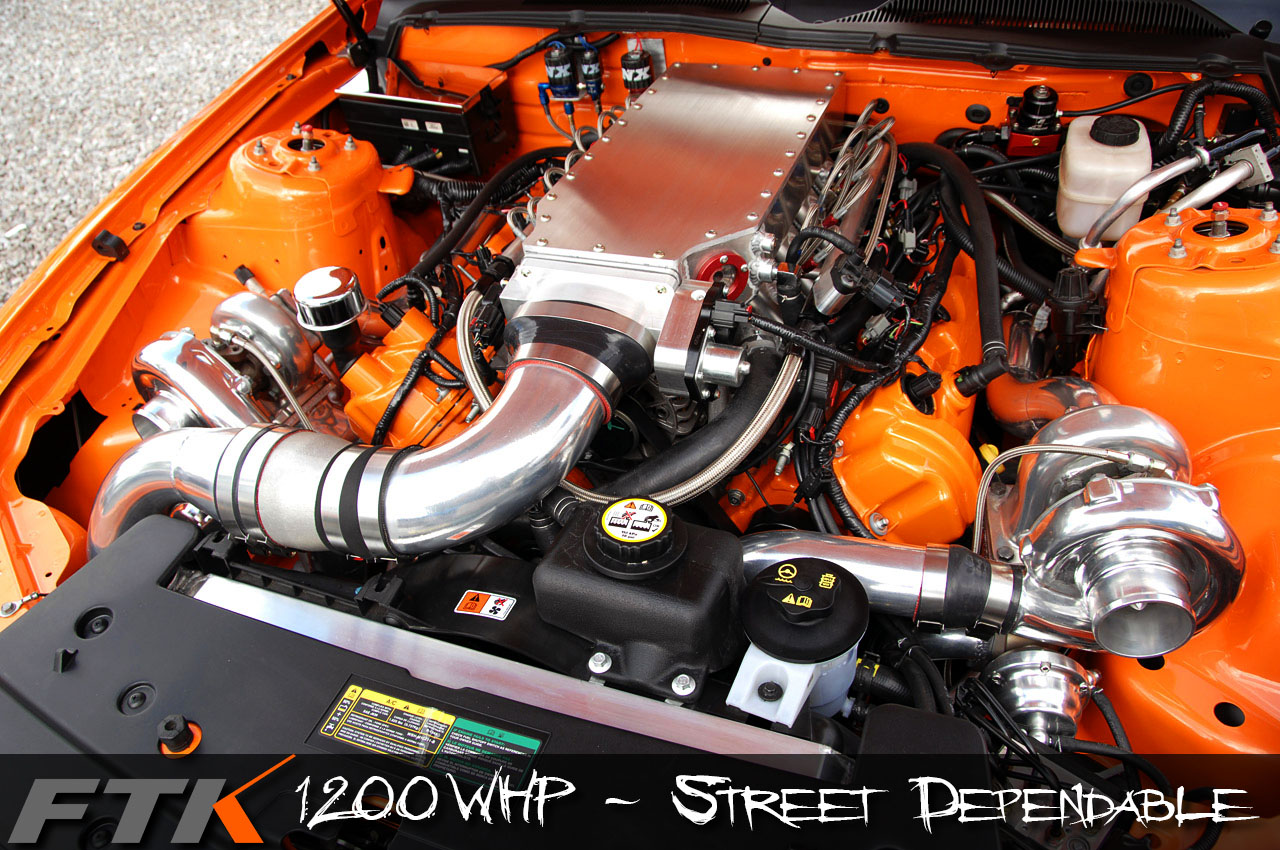 Full Throttle Kustomz creates power and performance.
We build, modify and dyno tune cars that put serious numbers out.  Our work is seen at SEMA, in print internationally, and on television.  We specialize in high-performance street, pro-street, drag strip and track builds and tunes.  We provide additional services as need to achieve maximum performance, and stunning appearances.
Custom Car Builds
Engine Swaps & Complete Wiring
Equipment and Parts Acquisition
Fabrication & Welding
Engine Packages
Drivetrain & Exhaust Systems
Brakes, Suspension
Fuel Systems
Lift Kits to Lowering Kits
Wheel Packages & Much More!
Need Something Truly Amazing?
Just say so… We will order, build and tune your fully customized hot rod – with an FTK modified power plant.  Our work is meticulous whether in the assembly of kits or complete builds from the ground up.
We can crank monstrous horsepower and torque out of an engine.  Your new hot rod will be prerpared for the track – but safe and dependable on the street.
Full Throttle Kustomz provides responsible, perforance tuning for lasting builds.
Accurate Performance Assessment & Tuning
Full Throttle Kustomz utilizes a 2,000 WHP in-house dynamometer, a broad suite of advanced tuning software applications, and years of experience to achieve high-performance and  sustainable tunes. 
Our dyno services include rental for performance assessments and tuning with an engine performance technician.  Fees for tuning on the dyno are based on  hours required.  Some tunes are more complex than others.  We encourage you to contact out shop for quotes on dyno rental and advanced tuning jobs.
See The Latest News, Shows Cars & Comments
Join in the latest conversation, or share your motorsports and pro-street pics. Leave us a review if you care to. Visit our FTK social media sites, and please, join us!
Twitter, Facebook, YouTube & Instagram